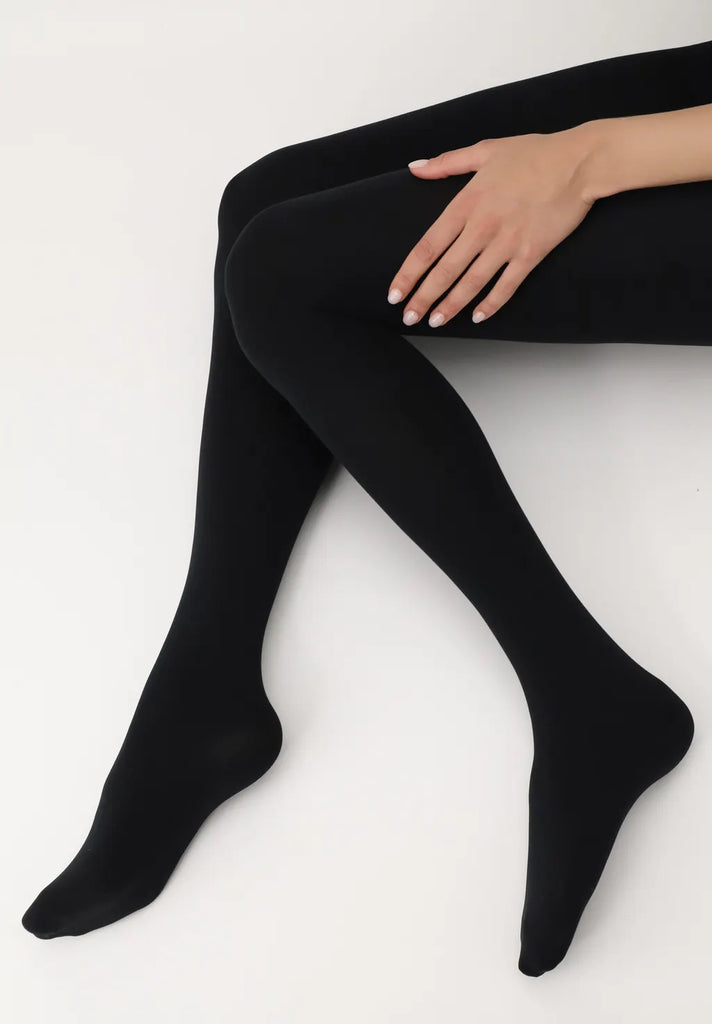 Oroblu Warm and Soft 100 Opaque Tights - MADE IN ITALY
$34.00 $37.00
Thermal tights, very opaque and warm, in 100 deniers, with an opaque appearance.
Warm and Soft is beautiful and functional because on the outside the jersey is smooth and compact, while on the inside, in contact with the skin, we find a soft and enveloping fleece effect. 
The tights are completed by technical features such as the flat seam, invisible under clothing, and the gusset, for greater wearing comfort.
100 DENIER 
89% polyester - 11% elastane


Made in Italy