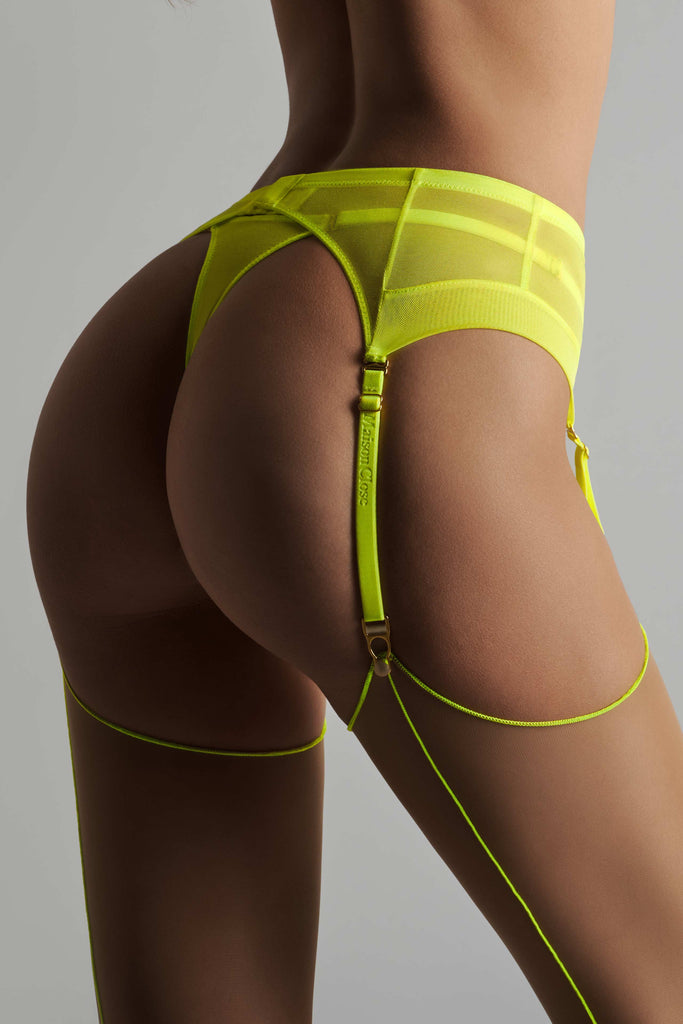 Maison Close Signature Neon Yellow Stocking Suspender Straps
$11.00
Interchangeable elasticated bands electrify this second-skin lingerie with fluorescent neon; an exuberant Signature for harnessing like the carefree excesses of the '80s.
Four neon detachable, adjustable Signature suspender straps with gold accents. Team with other Signature items available in various colours. An opportunity for each Muse to create their own zingy mix and match.
Adjustable and stretchy
Sold in packs of four
Technical specs:
Reference:560841
70% nylon - 30% elastane
Mix & Match: Fits all Maison Close suspender belts with detachable straps.