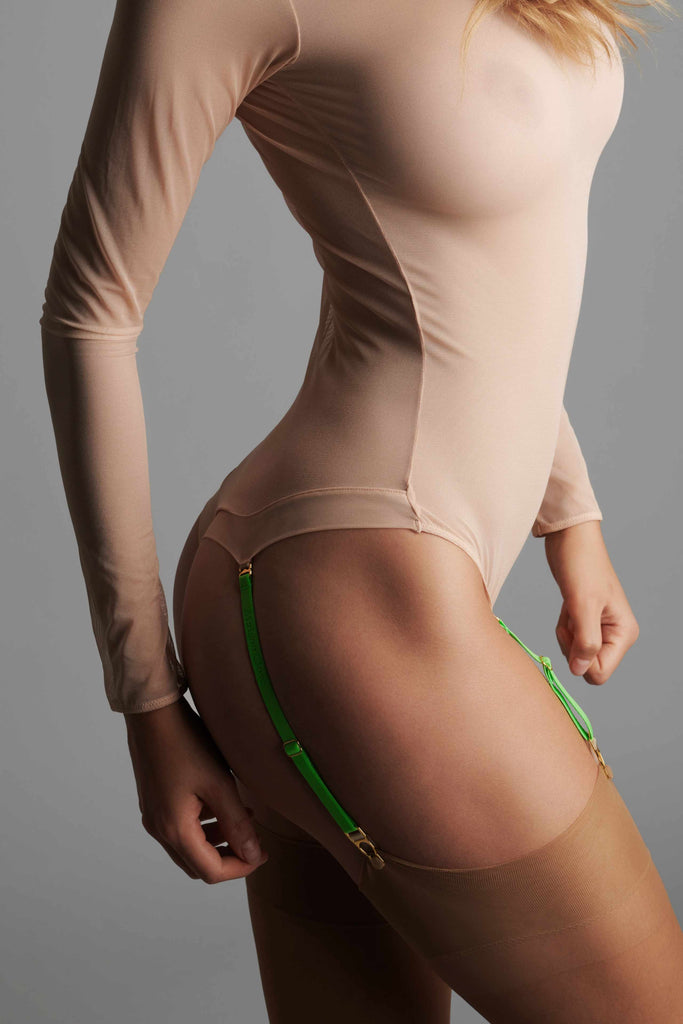 Maison Close Signature Neon Green Stocking Suspender Straps
$11.00
You are a lover of color and a fan of the Mix & Match trend? Opt for the colorful accessories from the Signature!
This colorful line offers suspenders straps, straps for thong, straps for bodysuit and harnesses available in 4 colors.
The pieces are stretch and adjustable and will bring a vibrant touch to spice up your favorite Maison Close underwear.
Have fun mixing Signature accessories to get THE underwear of your desires. It's your turn !
Technical features:
Embossed Maison Close logo.
Coordinators and hooks.
Product delivered in its small bag.