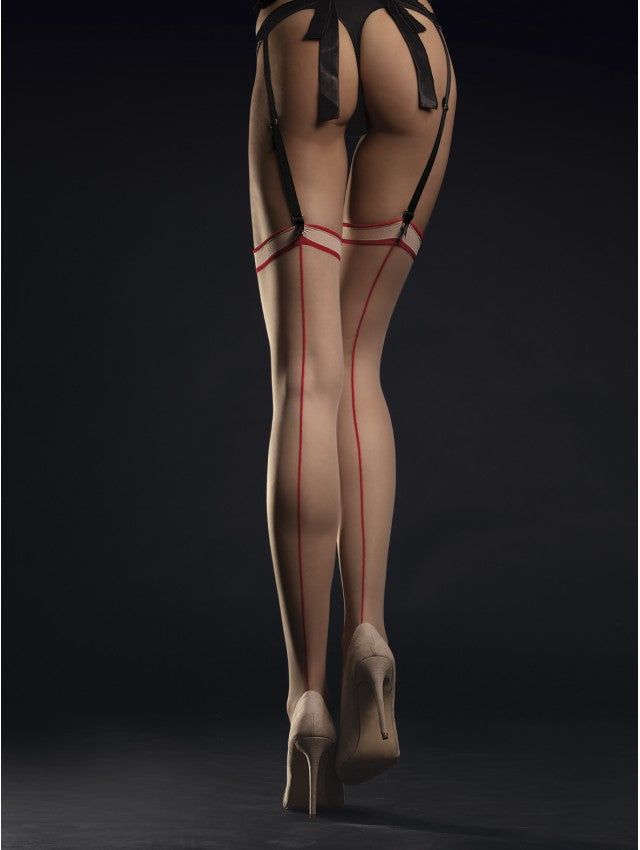 Fiore MADAME 20 DEN Seamed Stockings Sensual Collection
$9.00
FIORE 
O4062
Reportedly every woman has the urge to become a blond at least once. We know for sure that each of us dreams of a retro look sometimes! Madame stockings with black or red seams and pin-up rims call to mind Paris of the 50s at once.
Sensuous stockings with back seam pattern, smart matte finish, and invisibly reinforced toe for elegance. Made from single-covered elastane yarn for durability.
20 Denier
Reinforced Toes
Matt Finish

pouder/red 72% Poliamid, 13% Elastan, 15% Polipropylen.

pouder/black 88% Poliamid, 12% Elastan.