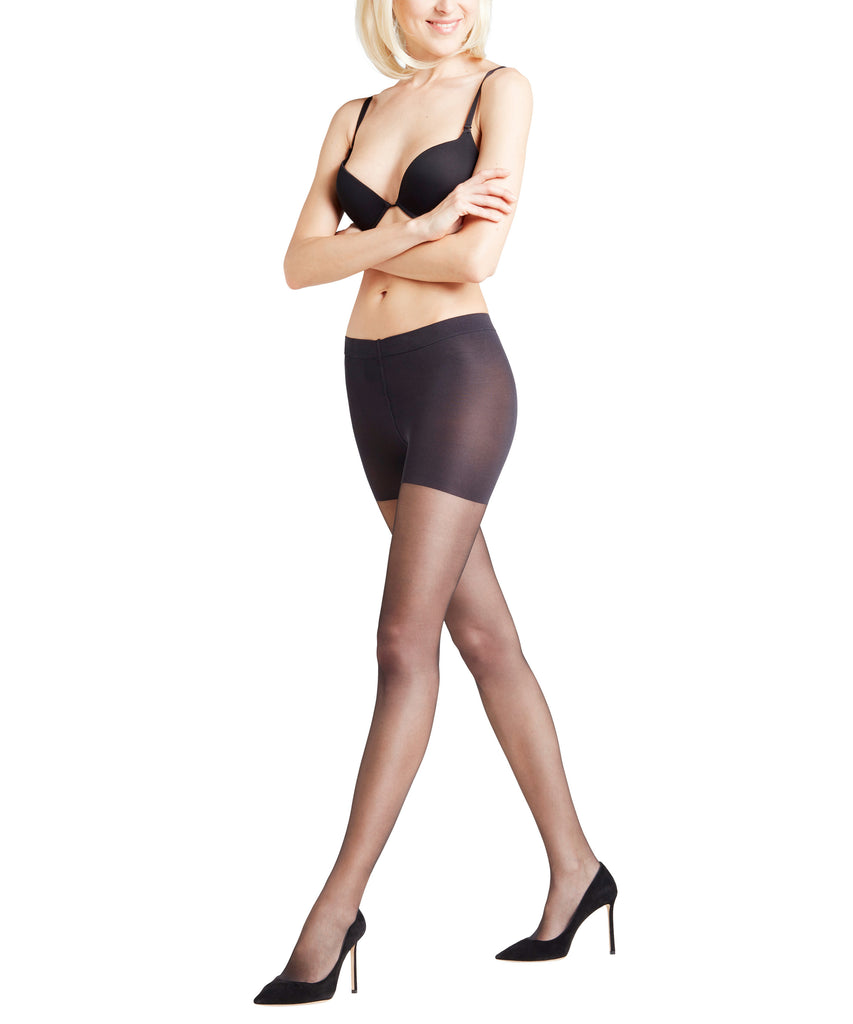 FALKE Shaping Invisible Deluxe Shaping Panty Pantyhose
$44.00
Ultra sheer, almost invisible fine tights that look like delicate make-up on the legs
Shaping effect for the bottom, hips and stomach
Extra-ordinary, even knit structure thanks to the 3D knitting technique
Breathable, hygienic gusset
Flat seams and soft waistband for a non-restrictive fit on the toes and panty section
Non-laddering toes and barely visibly reinforced for optimal durability
Perfect FALKE fit
Ultra-sheer, invisible fine tights with a shaping effect thanks to the modelling effect on the hips, stomach and bottom. Gives your legs a beautiful, matte make-up effect. Even, luxurious knit structure thanks to the 3D knitting technique and feminine panty section consisting of exquisite materials. Exclusive comfort thanks to the high-quality underwear flat seam, hygienic gusset in a mesh look and toes with a fine soft seam in sizes S–L and a shaping gusset in size XL. 8 denier look.