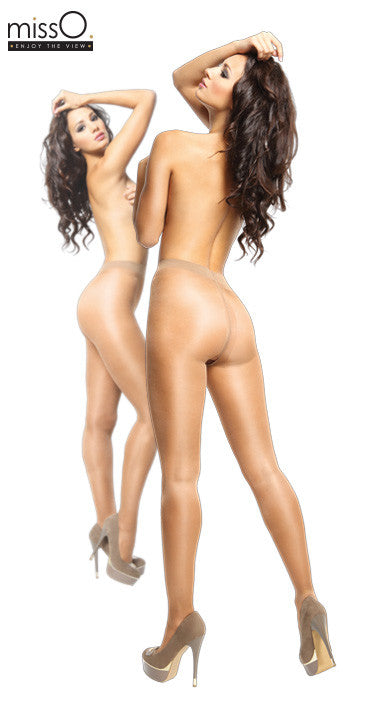 MISSO Crotchless Pantyhose 20 Den P101
$10.00
P101 Open Crotch Pantyhose- 20 Den
Spice up your wardrobe with these ultra sexy open crotch pantyhose. Silky and soft to the touch they provide you with a smooth polished look making your legs feel incredible! With an open crotch and gloss finish, these tights are ideal for the warmer months and will definitely become your favorites during the season. Thanks to the subtle design and great quality of yarns they are comfortable, affordable, sexy, and super easy to wear. Perfect for any occasion.

Colors: Beige, White, Black, Gray, Light Pink, Light Blue, Dark Blue, Yellow, and Light Violet
20 Den
Semi Boarded

FABRIC CONTENT:
Polyamide ( Nylon ) -80%
Lycra - 20%

Product of: MissO, Poland.